Help build a home and workshop in Ghana for Hands on 

Drums craftworkers
Hands on Drums is building a home for our Ghana craftworkers, whose homes and workshops in the Accra arts center annex are being demolished for development. Our craftworkers are artisans: tailors, carvers, blacksmiths, cobblers, instrument builders, soap makers, jewelers and more. We purchase their beautiful items via direct trade and sell them in our pop-up store, Hands on Drums, in Washington, DC – a hub for culture, community, cooperative economics, music, healing and peace-building.
Here is a link to Contribute:Hands on Drums: DUFP Home for Ghana Craftmaker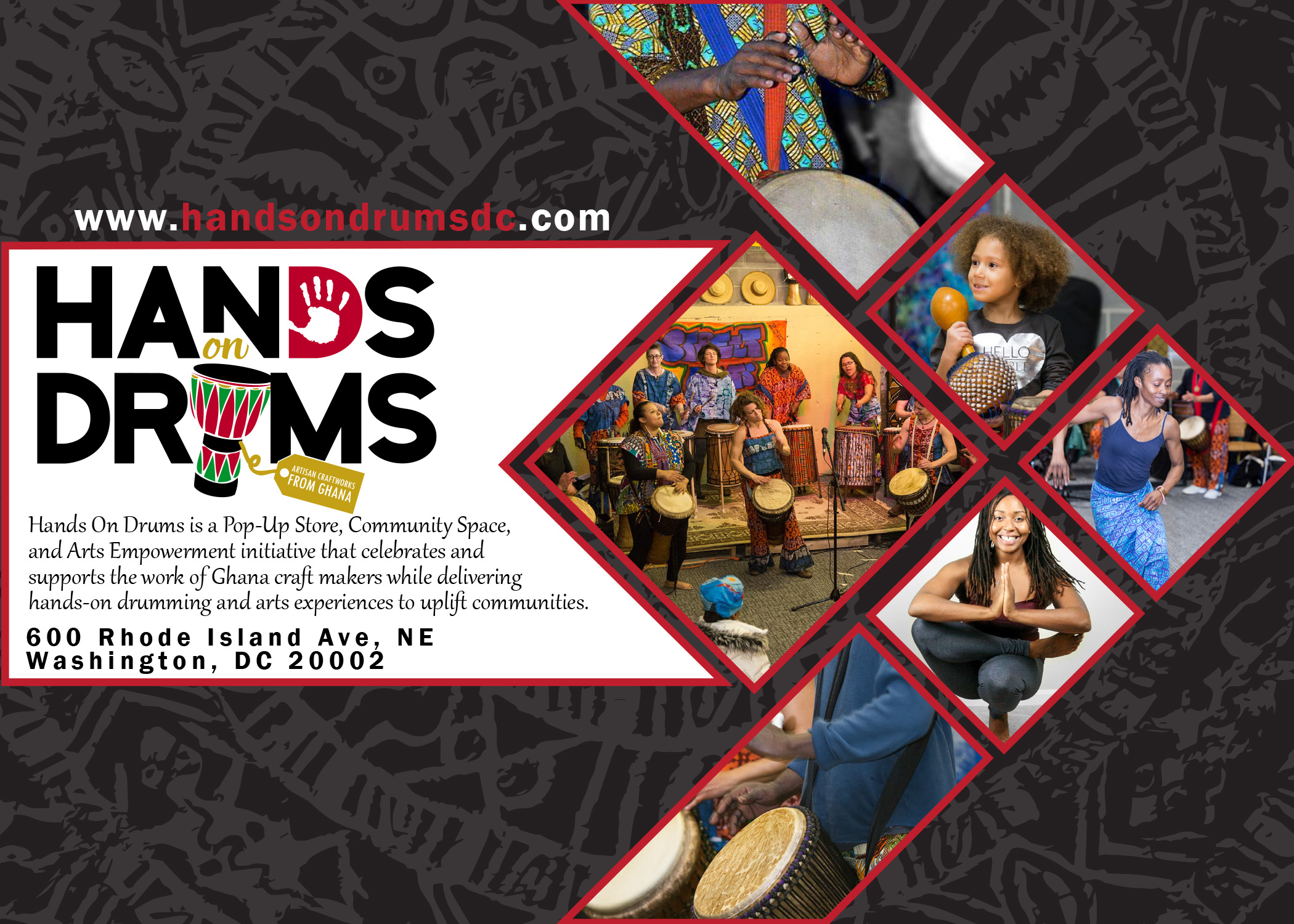 Founded by Michael Kweku Owusu and Kristen Arant, Hands On Drums is a Pop-Up Store, Community Space and Arts Empowerment initiative that celebrates and supports the work of Ghana craft makers while delivering hands-on drumming and arts experiences to uplift communities. Our beautiful handcrafted drums, clothing, jewelry and accessories are procured through Direct Trade. All pricing and fees are negotiated between Kweku and his community partners in the Arts Center of Accra, Ghana. A fair wage is ensured for all our craftworkers.
OUR PROJECTS:
The Young Women's Drumming Empowerment Project (YWDEP) founded by Kristen in 2005, gives rise to young women's creative self-expression through drumming, poetry, movement, song and performance.
Drumming Up From Poverty (DUFP) founded by Kweku in 2007, works to improve the quality of life of street children living in Ghana by mentoring them in the art of traditional drumming and drum building.
The Bele Bele Rhythm Collective, founded and led by Kristen, is an intergenerational group of women from the DC region who practice and perform West African rhythms.
Hands On Drums Classes happen weekly at the Hands On Drums studio, 600 Rhode Island Ave NE Washington, DC 20002 (Sundays 4-5:30).
Akoma @ All Souls is a congregational drum ensemble at All Souls Unitarian Church in DC that performs at services and has open enrollment. Led by Kristen.
Akoma Tours are Cultural Immersion tours that Kristen and Kweku lead to Ghana every other year. The next one is coming up in 2017.
Hands-On Requests: Programs at schools, community centers, colleges, conferences, festivals and corporate groups; Performances at parties, weddings, and events of all kinds.